Texas Longhorn Cow Skulls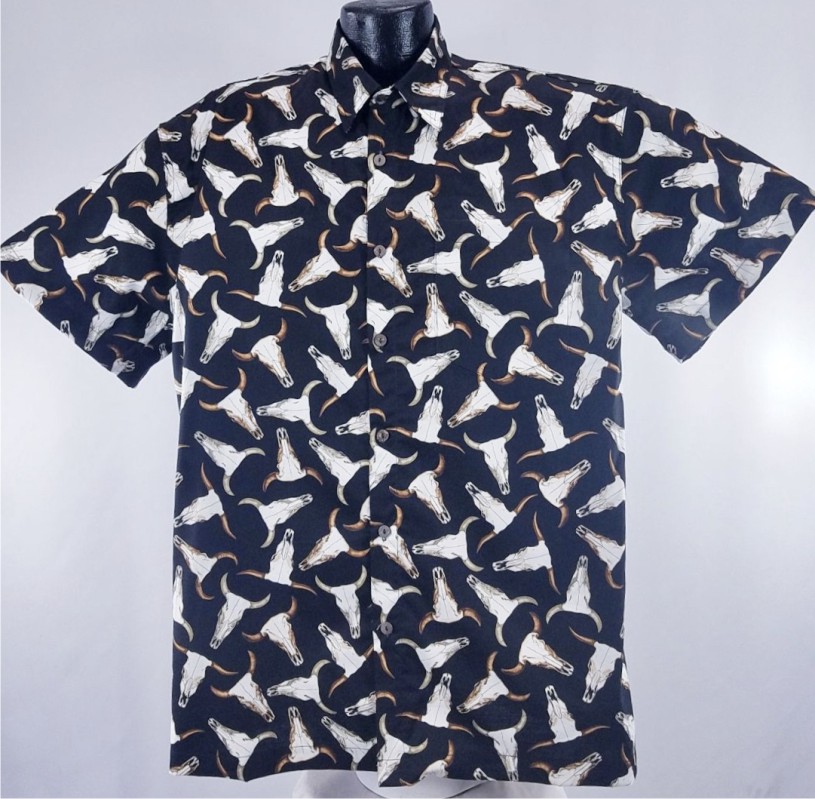 Longhorn Cow Skull Shirt
Western style cow skull shirt.

This Hawaiian Shirt is made of 100% combed cotton and is made in the

USA

. It features matched pockets, real coconut buttons, double-stitching, and side vents so shirt can be worn outside or tucked in. The price is $53.95 for sizes S-Xl and $55.95 for XXL, $57.95 for XXXL.