Firefighter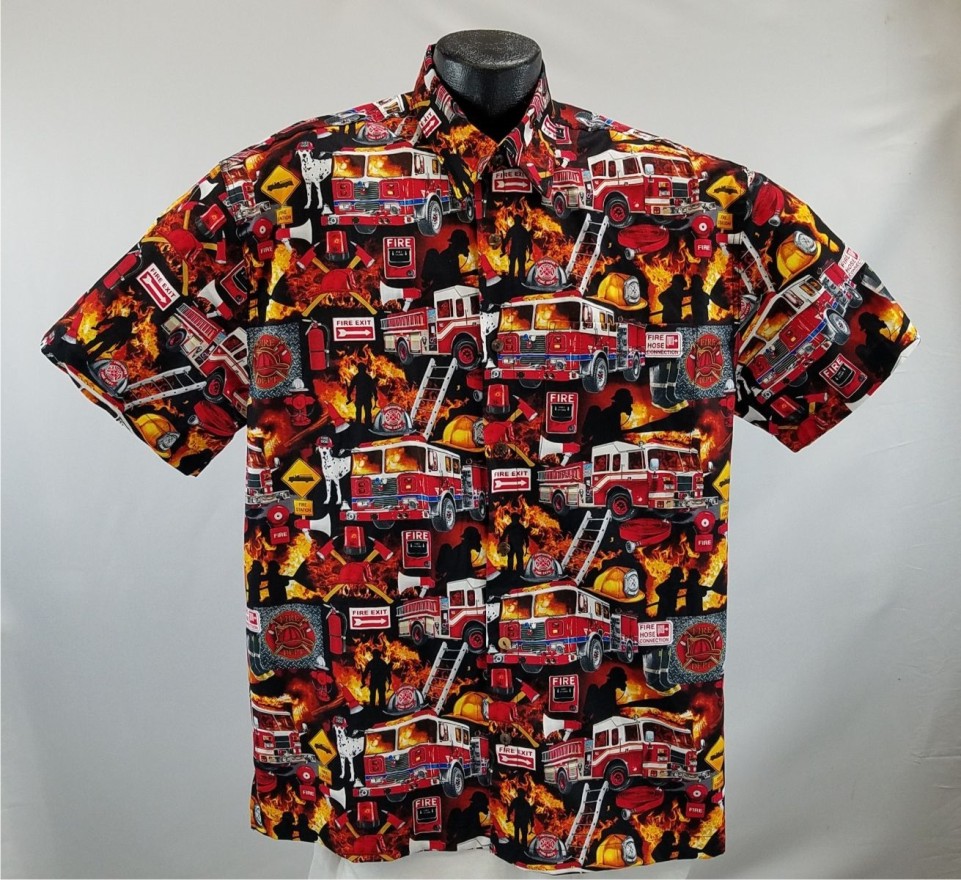 Firefighter Hawaiian Shirt
A Shirt that is tribute to the courage and brave actions of Firefighters. This shirt is made of 100% combed cotton and is made in the USA. It features matched pockets, real coconut buttons, double-stitching, and side vents so shirt can be worn outside or tucked in. The price is $53.95 for Small-XL, $55.95 for XXL, and $57.95 for XXXL, 59.95 for 4xl.
NOTE: 4xl is in production and will ship 5/27
Celebrating over 30 years of fine apparel!
Made in USA